Welcome to Farjo-Saks Ltd
FarjoSaks.co.uk is a strictly trade only website
Keep up to date on all things Hair Loss
Follow us on Instagram (@farjosaks) to keep up to date with all new products, offers and free samples that we have to offer.
Farjo-Saks Ltd - Hair Loss Experts
FarjoSaks.co.uk is a strictly trade website. Accounts will only be approved for Business to Business Sales. Please contact us if you are interested in purchasing any of our products at Retail.
With over 50 years of experience in the hair loss industry, we are the UK's only niche wholesale suppliers of proven and reliable mainstream medical & cosmetic products. We are the UK top-level distributor for some of the world's leading brands in Hair Loss Solutions. Farjo-Saks are distributors of Non-Surgical Hair Loss Treatments, Hair Growth Supplements & Vitamins, Hair Loss Cosmetics, Hair Thickening Shampoo's and more
To place your order please complete the registration process first. Once your account has been approved, you will be able to place your order.
Hair Loss Leaders
Farjo-Saks Ltd was started to bring you the world's leading solutions to hair loss. Our unique position puts us right at the forefront of innovation within the Hair Loss Market.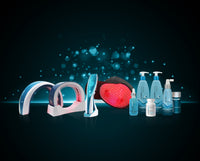 At the forefront of Hair Science
We are regular exhibitors, sponsors and attendees at both UK and International conferences and exhibitions. We do this so we are able to keep up to date and learn about the latest cutting edge science about hair science and hair loss.